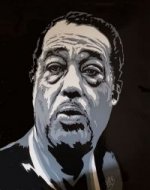 Duke on the Web
Special records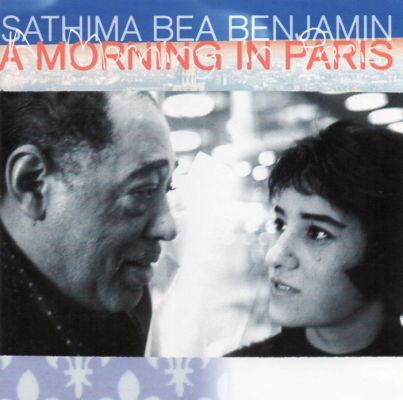 Sathima BEA BENJAMIN
A MORNING IN PARIS
(CD ENJA / ENJ 9309 2)

1963

Duke Ellington had produced this album and plays piano on "I got it bad and that ain't good" and "Solitude".

Darn that dream / I got it bad and that ain't good / I could write a book / I should care / Spring will be a little late this year / Solitude / The man I love / our love has faded / I'm glad there is you / Soon / Lover man / A nightingal sang in Berkeley Square.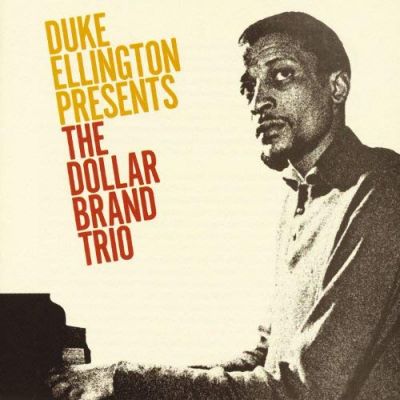 Dollar BRAND
DUKE ELLINGTON PRESENTS THE DOLLAR BRAND TRIO
(CD 30 cm REPRISE / RS 6111)

February 1963

Duke Ellington had produced this first album of Dollar Brand (Abdullah Ibrahim)

Dollar's dance / Kippi / Brillant corners / Jumping rope / Ubu suku / The stride.
Stan GETZ : LIVE... FROM 1952 TO 1955
(CD DISTART / LS2 911)

New York - 9 février 1953
Stan Getz (tenor sax) with Duke Ellington and his Orchestra on one track

I got it bad and that ain't good.
Thelonious MONK
UNISSUED LIVE AT NEWPORT 1958-59
(CD GAMBIT RECORDS / 69299)

Newport Jazz Festival - 8 juillet 1962
Thelonious Monk (piano) with Duke Ellington Orchestra on two tracks

Announcement by Duke Ellington / Monk's dream / Ba-lue-bolivar-ba-lues-are.
Sarah VAUGHAN
THE SARAH VAUGHAN MEMORIAL ALBUM
(CD MILAN / CD CH 311)

Ann Arbor, Michigan - November 15, 1951
Sarah Vaughan and his trio with horns and reeds sections of the Duke Ellington Orchestra

Mean to me (incomplete) / Perdido / Love you adly (duo with Nat King Cole).

Other titles without Duke Ellington sections.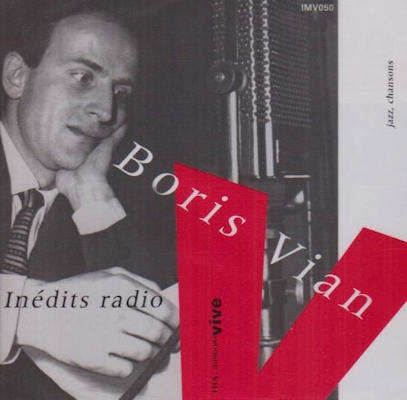 Boris VIAN
INEDITS RADIO
(CD INA - Mémoire Vive / IMV 050) France

R.T.F. broadcast, Paris - April 9, 1950

"Meeting with Duke Ellington" with Maurice Cullaz (translator) and Pierre Le Roux (journalist).
DUKE ELLINGTON CHRISTMAS
(CD LASERLIGHT / 32 808) Usa

THIS IS NOT A DUKE ELLINGTON ALBUM !

The only track that seems played by Ellington is "Take the A train"

I'll be home for Christmas / Winter wonderland / Jingle bells - Silver bells / White Christmas / Auld lang syne / Santa Claus is coming to town / Sleight ride / It's beginning to look a lot like Christmas / The Christmas song / Take the A train.